Disciples.III.Resurrection-KaOs
Type:

Files:

Size:

2.24 GiB (2409965442 Bytes)



Tag(s):




Uploaded:

2011-10-14 17:31:51 GMT

By:




Seeders:

0

Leechers:

1

Comments

8




Info Hash:

3A9D1392C487693DC4A8065757EC319B0DEC4775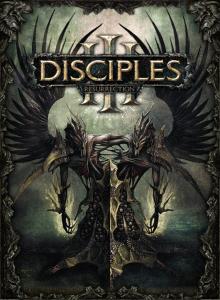 (Problems with magnets links are fixed by upgrading your
torrent client
!)
Release-Title:----------[ Disciples.III.Resurrection-KaOs ]-
Language:---------------[ English ]-
Archive/Count/Volume:---[ RAR 49*50MEG ]-
Release Date:-----------[ 14-10-2011 ]-
Ripped/Packed:----------[ KaOsKrew ]-
ISO/Crack:--------------[ RELOADED ]-
Ripped/Removed:---------[ Nothing ]-
Movie/Recode:-----------[ BIK 50% ]-
Audio/Recode:-----------[ ReCoded ]-
Drivers/Extras:---------[ DirectX, Vcredist ]-

INSTALL INFORMATION

Step-1:-----[ UnRAR Yourself Or Use Our Install.exe ]-

Step-2:-----[ Click ~Unpack~.bat To Unpack/Rebuild ]-
      :-----[ Our Install.exe Does This Step For You ]-

Step-3:-----[ Click DisciplesIII.exe To Play ]-
      :-----[ Located Were You Chose To Unrar The Game ]-

Time: Total Install Took Us About 30 Mins On A Quad-Core [ ]
                                               Dual-Core [/]
Notes:

Unless You Changed It The Default Extraction Folder Install.exe
Creates Is C:/Games/
This Is Were You Can Find ~Unpack~ & The Games exe.
If Install/Rebuild Seems To Freeze Leave It Alone.
Install/Rebuild Is Normally Very Time/Space Consuming.

EXTRA INFORMATION

[ False Positives ]

In Some Cases Some Of Our Tools May Get Detected As Suspicious
Or As A Virus By Some Antivirus Software. This Is Also The
Case With Some Cracks/No-CDs. We Assure You This Is A False
Possitive And All Our Files Are Clean. If Any Of These Files
Are Deleted The Chances Are The Game Will Not Start Or Will
Function Incorectly.

[ Game Failed ]

Before Downloading Always Check The Minimum Requirements.
Be Sure You Have Updated All Your Drivers, DirectX & Gfx +
Make Sure You Have Pleanty Of HD Space For Unpacking/Rebuilding
Double Check Your AV Hasnt Deleted Anything It Shouldnt Have.
Check In Our Extras Folder For Drivers Or Registry Data What
May Have Failed To Install During The Unpacking Process.